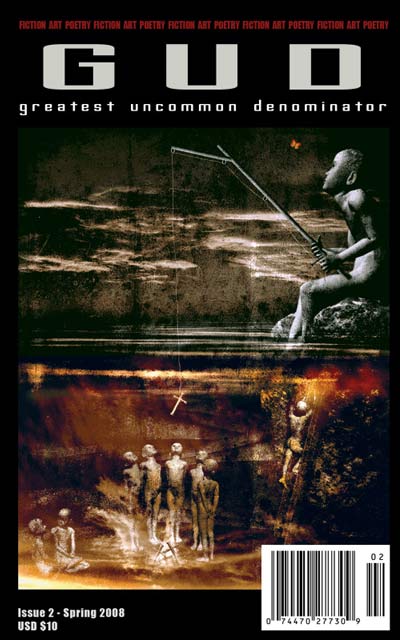 El Alebrije
by D. Richard Pearce
Or buy the rest of just this piece for $0.50!
"El Alebrije" is roughly 4800 words.
d. richard pearce is a writer from the west coast of Canada. he is currently in exile because of crimes committed by his weasels. pearce writes in many perspectives, not least of which is third person, the style chosen for this biography. while this can be awkward and confusing in writing about oneself, it means that the label can be "BIO" and not "AUTOBIO." he likes writing sentences without Proper Casing, but only on personal websites or blogs, or, indeed, bios—never in stories—as he believes in saving avant-garde for the funny papers. more info can be found at drichardpearce.com.