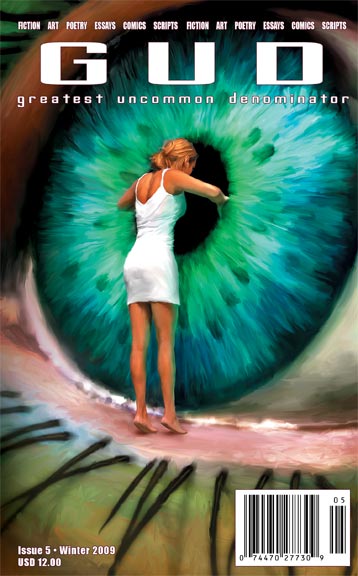 Liza's Home
by Kenneth Schneyer
Or buy the rest of just this piece for $0.50!
"Liza's Home" is roughly 5340 words.
Kenneth Schneyer's fiction has appeared in Nature Physics, Odyssey: Adventures in Science, Niteblade, FLASHSHOT, Nanoism, Thaumatrope, and the anthology Misfit Mirror. He is a 2009 graduate of the Clarion Writers Workshop. During his strange career, he has worked as an actor, corporate lawyer, dishwasher, judicial clerk, typist, IT project manager, and Assistant Dean of a technology school. He was born in Michigan but now lives in Rhode Island with his wife (ritual artist Janice Okoomian), their children, and a narcissistic cat. He blogs, sort of, at ken-schneyer.livejournal.com. See his current bibliography at writertopia.com/profiles/…">writertopia.com/profiles/….