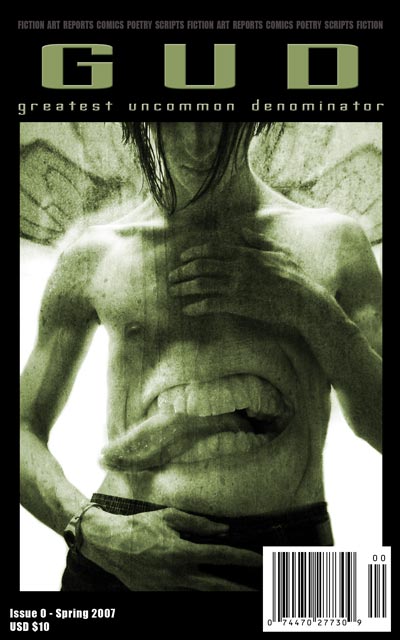 Dialogue with the Hollows of Your Body
by Benjamin William Buchholz
Or buy the rest of just this piece for $0.50!
"Dialogue with the Hollows of Your Body" is roughly 250 words.
Benjamin Buchholz is a US Army Officer just recently returned from Iraq. His fiction and poetry have appeared widely in the last year or two at places like GoodFoot, Tarpaulin Sky, Identity Theory, MadHatters' Review, Ghoti, MiPOesias, Opium, and Planet Magazine.