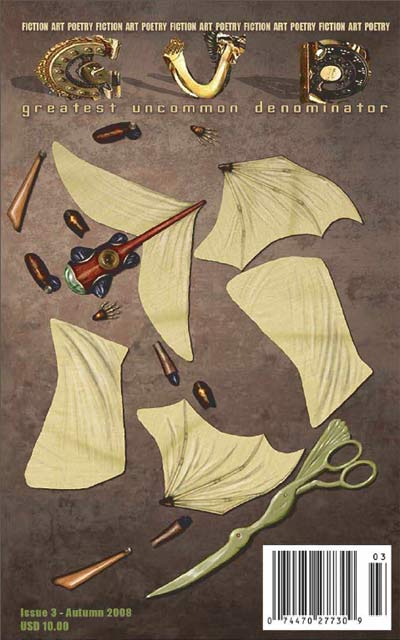 Attack of the Mennonite Paratroopers
by Ivan Dorin
Or buy the rest of just this piece for $0.50!
"Attack of the Mennonite Paratroopers" is roughly 2200 words.
Ivan Dorin's work has appeared on CBC Radio's Alberta Anthology, and in On Spec, Vox, and the online high-school English course of the Government of Saskatchewan. Partway through writing the story, he discovered that the house in which he had grown up had features characteristic of Mennonite architecture.