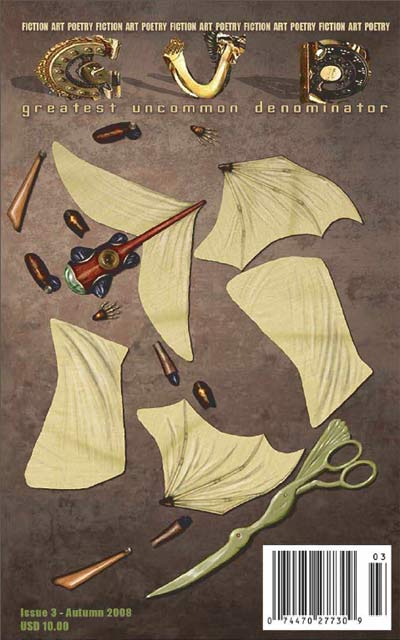 Counting Nuns
by Christian A. Dumais
Or buy the rest of just this piece for $0.50!
"Counting Nuns" is roughly 2600 words.
For the last five years, Christian A. Dumais has been living in Poland, where he is an English lecturer at the Wroclaw University of Technology and is currently working toward a PhD. His most recent academic article, "Burst or Die: The Rise of Burst Culture and the Decline of Print," was published in Systems. He is currently working on other pieces with shorter titles. Christian can be reached at cadumais@gmail.com and found at myspace.com/…">myspace.com/….