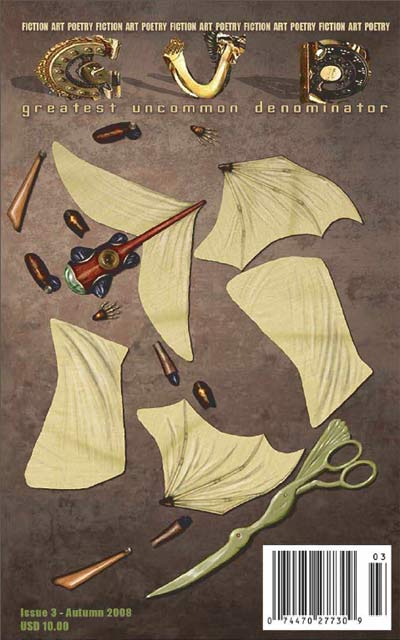 Falling
by Traci Brimhall
Or buy the rest of just this piece for $0.50!
"Falling" is roughly 250 words.
Traci Brimhall lives in New York City. Her work has been a finalist for the Rita Dove Poetry Award and the Black Warrior Review Poetry Contest. Some of her poems have appeared in Harpur Palate, Kalliope, Slipstream, Poet Lore, and DMQ Review.