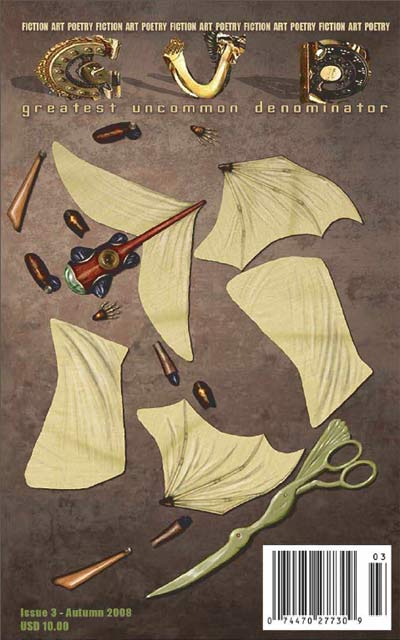 Flower as Big as the Sky
by Matt Dennison
Or buy the rest of just this piece for $0.50!
"Flower as Big as the Sky" is roughly 6300 words.
Matt Dennison was born in Crawfordsville, Indiana. After a rather extended and varied second childhood in New Orleans (psych tech, steamboat worker, street musician, legal secretary, house painter, and door-to-door poetry peddler), he completed his undergraduate degree at Mississippi State University, where he won the national Sigma Tau Delta critical essay competition (as judged by X.J. Kennedy). Dennison currently lives in Columbus, MS, where he continues to write and publish poetry and fiction in journals such as Cider Press Review, Natural Bridge, Main Street Rag, and Rattle.