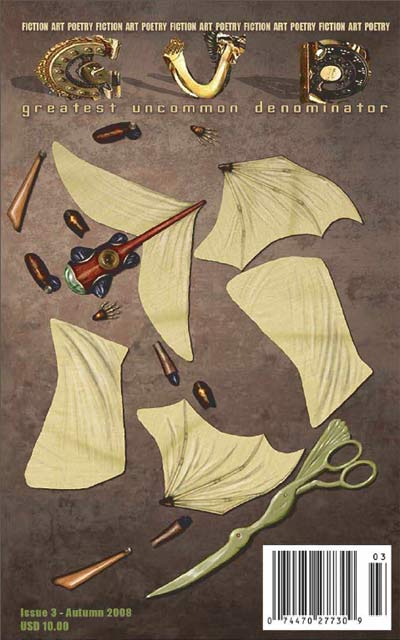 Forgetting
by Nicole Kornher-Stace
Or buy the rest of just this piece for $0.50!
"Forgetting" is roughly 950 words.
Nicole Kornher-Stace was born in Philadelphia in 1983, moved from the East Coast to the West Coast and back again by the time she was five, and currently lives in New Paltz, NY, with one husband, three ferrets, a brand-new baby boy, and many many books. Her short fiction has appeared in Best American Fantasy, Fantasy Magazine, Ideomancer, Zahir, and Rhapsoidia, is forthcoming in a yet-to-be-named anthology from Prime Books, and was nominated for the 2007 Pushcart Prize. Her first novel is due out in July 2008 from Prime Books. She can be found online at nicolekornherstace.com">nicolekornherstace.com or wirewalking.livejournal.com">wirewalking.livejournal.com.