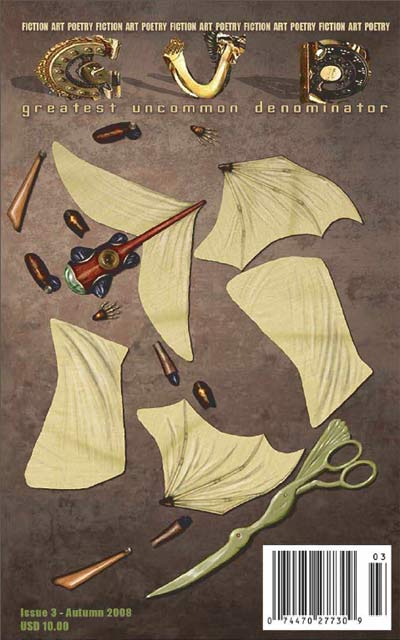 Persian on the Forty-Second Floor
by Keesa Renee DuPre
Or buy the rest of just this piece for $0.50!
"Persian on the Forty-Second Floor" is roughly 2850 words.
Keesa Renee DuPre knew she wanted to be a writer when she was six years old. Her work has appeared in The Sword Review, Dragons, Knights, and Angels, Gryphonwood, and AlienSkin Magazine. She has also worked as an editor for Dragons, Knights, & Angels and as a reviewer for Tangent Online. She enjoys reading and writing, and collects rejection slips.