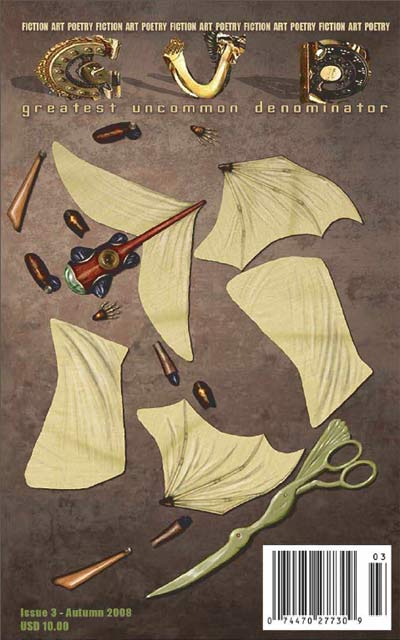 Seductive
by Gabrielle S. Faust
Or buy the rest of just this piece for $0.50!
"Seductive" is roughly 33 words.
Author and entertainment critic Gabrielle S. Faust is the author of Before Icarus, After Achilles and the techno-horror vampire trilogy Eternal Vigilance (Immanion Press), the first volume of which was released in April 2008. Her work, as both an author and illustrator, has appeared in The Lightning Journal, The Open Vein, Darkened Horizons, Doorways Magazine, The Bloodied Quill, KotaPress Loss & Compassion Journal, and now GUD, as well as on the websites FearZone and FatallyYours. More information about Gabrielle S. Faust can be found at gabriellefaust.com">gabriellefaust.com.