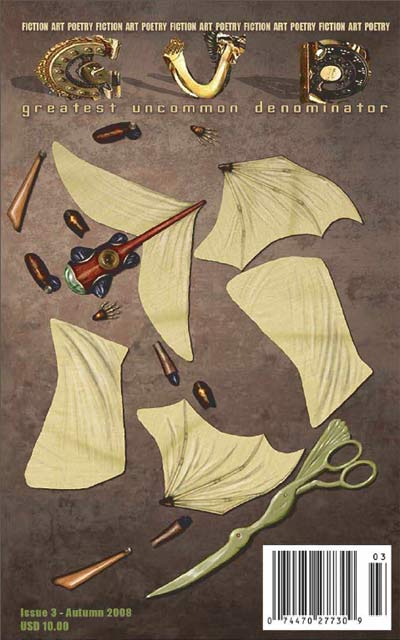 Splitting the Atom
by Tania Hershman
Or buy the rest of just this piece for $0.50!
"Splitting the Atom" is roughly 300 words.
Tania Hershman (taniahershman.com">taniahershman.com), a former science journalist, grew
up in London and now lives in Jerusalem, Israel. Her stories have been broadcast on BBC Radio and published, or are forthcoming, in The Cafe Irreal, Southword, The Ranfurly Review, Mad Hatter's Review, Vestal Review, Entelechy: Mind and Culture, Riptide, Transmission, and Riffing on Strings, an anthology of fiction inspired by String Theory. Tania is founder and editor of theshortreview.com">The Short Review, a site dedicated to reviewing short-story collections and anthologies. Her own story collection The White Road and Other Stories will be published by Salt in September 2008.