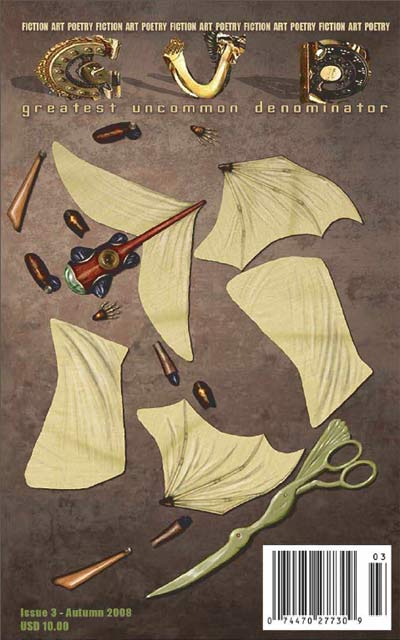 The Great Big Nothing
by Frank Haberle
Or buy the rest of just this piece for $0.50!
"The Great Big Nothing" is roughly 3635 words.
Frank Haberle (raiseplow@aol.com)'s stories have appeared in the Adirondack Review, Cantaraville, 34th Parallel, Birmingham Arts Journal, Taj Mahal Review, Broken Bridge Review, hotmetalpress.net, The Melic Review, Johnny America, The East Hampton Star, Smokelong Quarterly, and 21 Stars Review. Frank is on the Board of Directors of the NY Writers Coalition, a community writing program for disenfranchised New Yorkers.