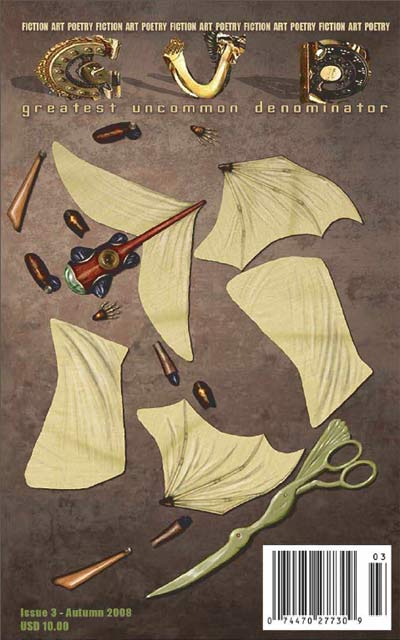 The Train
by Jason D. Wittman
Or buy the rest of just this piece for $0.50!
"The Train" is roughly 10000 words.
Jason D. Wittman lives and works in Minnesota, USA. His story "Femme Fatale" is published in the hardcover anthology The Best of Baen's Universe, and his story "A Game of Knight Court" got an Honorable Mention in the nineteenth Year's Best Fantasy & Horror. His website is at sff.net/people/…">sff.net/people/…. Jason would like to thank S.N. Arly (who read the story when it took place in Germany and Olga was two characters), Corey Kellgren, Douglas Texter, Marc Drummond (who tolerated much from the author during this story's gestation), and the Twin Cities Speculative Fiction Writers Network for their contributions to this story's success.