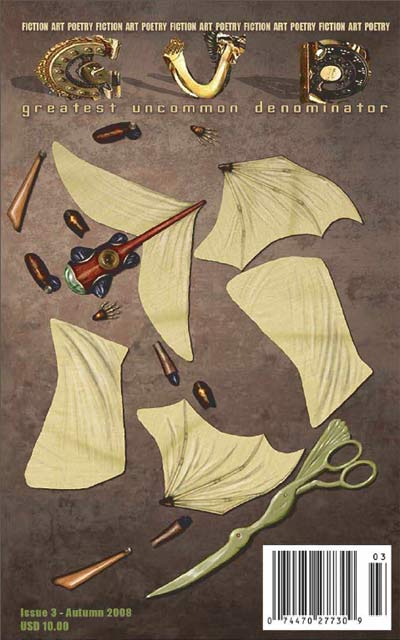 Think Fast
by Michael Greenhut
Or buy the rest of just this piece for $0.50!
"Think Fast" is roughly 2400 words.
Michael Greenhut was born on July 7, 1978. He currently resides in Westchester County, NY and daylights as a game developer in Stamford. He attended Clarion South in 2007, where he wrote the first draft of "Think Fast," and his skill at the Mafia game earned him the nickname "The Patternless Man" among his fellow Clarionites. He also has fiction coming out in Fantasy Magazine in the summer of 2008. He can be reached at MJPG777@gmail.com.