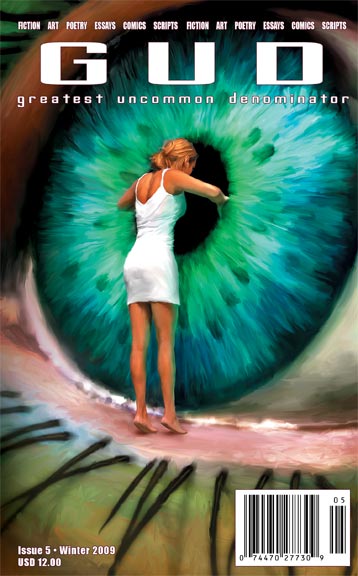 Aftermath
by Isabel Cooper Kunkle
Or buy the rest of just this piece for $0.50!
"Aftermath" is roughly 3817 words.
Isabel Cooper Kunkle was educated in Rhode Island and currently lives in Cambridge, MA. In her spare time, she reads a lot, especially since she takes the subway everywhere; she also enjoys martial arts, video games, and watching trashy TV accompanied by a fair amount of alcohol.

Other short stories of hers include "Higher Education," which appeared in the Winter 2008 issue of Spacesuits and Sixguns Magazine, and "Stone and Fire," which appeared in the January 2009 issue of Allegory.