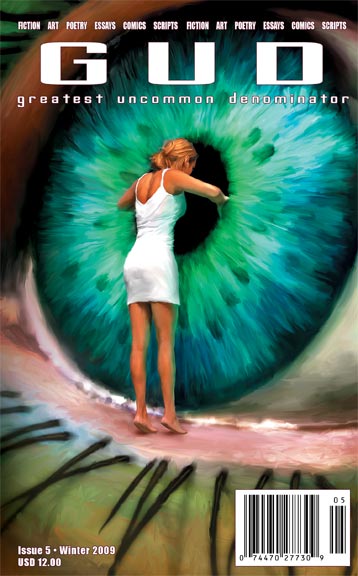 Birthday Licks
by Kevin Brown
Or buy the rest of just this piece for $0.50!
"Birthday Licks" is roughly 3458 words.
Kevin Brown won the Permafrost literary journal's Midnight Sun Fiction Contest and the Touchstone fiction competition and placed third in the Cadenza Open Short Story Competition. He has had work published in Alligator Juniper, New Delta Review, subTerrain, Rosebud, Space and Time, UNDERGROUND voices, Dark Gothic Resurrected Magazine, and Morpheus Tales, among others. He was recently the recipient of a Walton Family Foundation Fellowship in fiction. Visit him at his website: invisiblebodies.com.