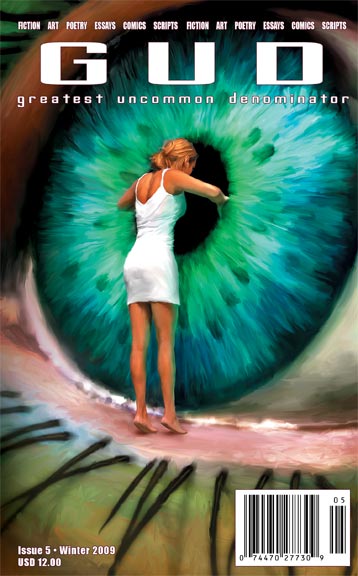 Lost Lying on Your Back
by Steven J Dines
Or buy the rest of just this piece for $0.50!
"Lost Lying on Your Back" is roughly 4660 words.
Steven J Dines lives in Aberdeen, Scotland. His work has appeared in over sixty print and online publications. His story "Unzipped" (published in GUD Issue 1) was selected as a Notable Story in storySouth's Million Writers Award and received an Honorable Mention in The Year's Best Fantasy and Horror 2008. He is currently writing his first novel. For more information (and stories), visit stevenjdines.blogspot.com.